What To Leave Behind When Moving
Are you planning on moving? Movers Weston has developed a list of potentially hazardous items that includes common household cleaning products. As we know, changes in temperature and pressure can cause this item to explode or leak. Try to use them before you move or pass along useful items to a neighbor. For the rest, items contact a municipal official for disposal information. If you are moving locally, you can box up some the items yourself and transport them in your car.
Batteries are not permitted inside moving trucks for long distance moves. Before you pack, remove batteries from radios, clocks, flashlights, etc. Insert them in a resealable plastic bag and keep them with you in your travel box. If you forget and load hazardous items into the moving truck, and they cause damage to your possessions or those of another family shipment, you may be held liable. Here are some items that should not pack when hiring Movers Weston Florida: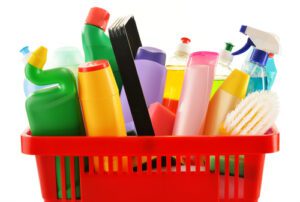 Alcoholic beverages, including wine and beer; bottles or cans of soda
Matches and lighters
Kitchen and cleaning liquids such as vinegar, ammonia, disinfectants, bleach, detergent, dishwashers soap, cleaning fluids, polishes, and acids
Aerosol cans of any sort
Scuba-diving tanks (unless empty)
Gases used in welding; wood filler; and etching acid.
Any paint primer, enamel, shellac, stains, varnish, lacquer, and paint or varnish remover
Auto windshield fluid, engine-starting fluids, rust-preventing compounds, and flares
propane or any gas used for cooking or heating (including propane tanks), charcoal briquettes, brick matches, pool chemicals, cleaning fluids, lighter fluids of and kind, and weed killers
Chemicals and petroleum products, such as kerosene, gasoline, oil, and rags soaked in the flammable or corrosive product, turpentine, and chemistry sets
Explosives such as small arms ammunition, loaded weapons, cigarette loads, and fireworks.
Movers Weston Services – C&C Shipping specializes in local, long distance moving and storage services. We have many years of experience in the moving industry with an A+ Rating in the better business bureau. Our professional Movers Weston are experts piano movers, antique movers and any moving service you need. Call us today at 800-330-8985 or click movers quote.
Follow us on Facebook.