Local Movers
Looking For Local Movers?
There are varied reasons for home or office moving, but regardless of the reason for making this big decision and lifestyle change, Local Movers can help you handle your local move. Weston FL local Movers is known to provide professional moving services to thousands of clients in Miami-Dade, Broward County, and West Palm Beach.
Our Professional and friendly local movers will pack, organize, load, transport and then unload and unpack your belongings with utmost attention and care. The company goes beyond and ensures that your local move goes safely and smoothly.
Benefits of Local Movers Services
When it is about time to facilitate a local move, you can trust Local Movers on this pursuit. By doing so, you get yourself entitled to the following benefits:
The company offers free and no obligation local moving quotes for your next office or home move.
Feel at ease to know that Local Movers experts are professionally certified and trained not to mention that they are bonded, insured and licensed to do their work.
You can manage to smile and breathe easy when you choose the services of Local Movers. They are sure to deliver the most efficient, friendly, stress-free and courteous service you have ever experienced.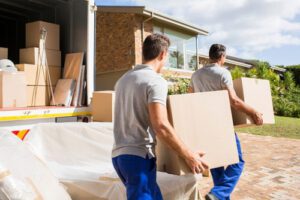 Other good reasons to choose our Local Movers' services for your next local move is that the company is composed of staff that is completely knowledgeable about local moves, suitable rates and efficient routes that can save you time and money. They also have the ability to anticipate your needs. Local Movers understand what it takes to move in your particular local area.
Local Movers provide a complete range of local moving services including home moves, apartment moves, local business moves and more. You can also take advantage of full service moving carried out by competent and efficient Local Movers team.
With the exclusive local moving service offered by our company, you can now experience personalized moving which is also an enjoyable and effortless experience. So, when the need for local moving service arises, choose Local Movers and enjoy a smooth and hassle-free move.
Get Your Free Local Moving Estimate Now
Getting moved is easy with C & C Shipping!  Contact our office today and we can have you scheduled for pickup same day in Weston Florida.  Keep in mind pickups are on a first come first served basis so you need to schedule sooner rather than later to ensure a requested pickup date. WE MAKE LOCAL MOVES EASY!
If you would like to begin the moving process, click here to fill out our contact form or just call us directly 1-800-330-8985