International Moving
Are you looking for an international moving company? Moving overseas to another country is not an easy task. From verifying documents to ensuring that your fragile items are moved properly, there is much to be done to get everything in order. For someone who tries to manage everything on their own, an international move can be a nightmare. A smart alternative is to hire an international mover that can provide reliable and predictable assistance every step of the way. C & C Moving Company is a recommended choice.
Why Hire Us?
Experience the international moving service of C & C and relocate anywhere in the world without any worries. We offer door-to-door moving service to nearly anywhere in the world. C & C has relationships with numerous partners around the world and a reach that comes from various international licensees. We have always focused on providing seamless, reliable moving service to our clients.
C & C is trusted by governments and corporations around the world with extensive details of relocating transferees overseas. We know the requirements, regulations, and the essentials of international moving. By hiring our service, you will get the global reach of our company with the local responsiveness of our partners and licensees. Furthermore, you will also avoid potential expense and delays of contracting unreliable international movers on your own. At C & C, we make numerous international moves every year, which means we have the expertise and experience that is required to assure that your valued belongings arrive securely and safely.
Our International Moving Service
We handle every detail
At C & C, we try our best to make our clients' moving experience as seamless as possible. That's why we make particular arrangements that conform to custom laws in other specific countries. We use steamship line containers for deep sea relocations. With C & C, all you have to do is let us know your moving preferences and we will take care of the rest. We will discuss the relocation process in detail with you and upon time of relocation. We will pack and load your possessions professionally. Also, we will use our high packing standards to pack your belongings and satisfy all legal requirements.
Worldwide network of partners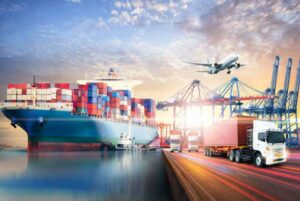 We relocate your items on a door-to-door basis. Our worldwide affiliate partners handle the deep sea relocations. From start to finish we guarantee reliable service, which means we will remain the ultimate responsible party for your international move, hence making sure you can rest easy knowing that your belongings will be at the destination safe and sound.
Request for a quotation
We offer custom quotes for our clients' convenience. When you are about to move internationally, it's best to get an estimate and make an appointment with C & C moving consultant. We will discuss the entire moving process with you and answer any questions you might have about the move. Then we will provide you with an accurate estimate depending on your requirements and items to be shipped. Rest assured; you will receive every detail about your move.
WE MAKE LONG DISTANCE MOVES EASY!
If you would like to begin the moving process, click the "Get Your Free Quote" button or just call us directly 1-800-330-8985.